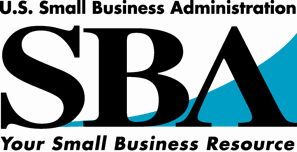 OVERVIEW: The Small Business Administration (SBA) provides low interest disaster loans to homeowners, renters, businesses of all sizes, and private, non-profit organizations. These loans can be used to repair or replace real estate, personal property, machinery & equipment, inventory and business assets that have been damaged or destroyed in a declared disaster. Business loan amounts are limited to $1,500,000. Homeowners may qualify for low-interest loans of up to $200,000 and renters may also qualify for up to $40,000. Loans amounts are based on the actual cost of repairing or rebuilding a flood-damaged home and personal property, minus any insurance reimbursements for the same loss. The SBA can also increase the approved disaster loan by up to 20% to cover approved hazard mitigation activities, above and beyond compliance with codes and standards. In the, past such approved mitigation activities have included voluntary elevation above flood levels, the construction of safe rooms in areas subject to tornadoes, dry-proofing basements and elevation of utilities in flood areas.

TIMETABLE: Applications can only be filed following an official disaster declaration, these include a presidential disaster declaration, or a special SBA Administrator declaration. Applications must be postmarked within 60 days of such a declaration.

APPLICATION PROCESS: Homeowner, renters, businesses, and others can apply on line on the program's page.

FOR MORE INFORMATION: See the SBA disaster assistance page.

TAGS: funding, declared disaster, structural, business